"Never Met A Man I Didn't Like"
A huge tip of the hat and everlasting thanks to our many generous donors. When COVID-19 caused SBMT to cancel its traditional mainstage season for 2020-2021, we shifted to online programming and asked our donors to become Monthly Sustaining Members. Our deepest gratitude to all those who stepped up to help bridge the gap by joining the list—or increasing existing contributions. Thank you so much for believing in our mission.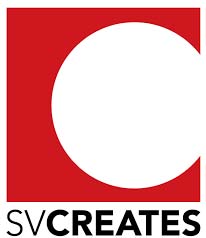 South Bay Musical Theatre is honored to be a recipient of Arts Grants from SVCreates and The California Arts Council. Grants such as these allow SBMT to continue providing the best in theatre to the South Bay.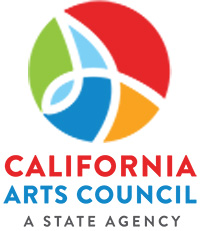 Over 50 individuals (*indicated with an asterisk) contribute monthly to SBMT to ensure the longevity of the arts in Saratoga. (List is effective as of May 16, 2022.) Others acknowledged in the tables below  donated between November, 2020 and May, 2022.  Thanks to everyone! Please consider joining the donor family by making a monthly contribution.
.
Donors (listed alphabetically)
Leandro Abadia
Henry Allhoff
Steve Allhoff*
Stephane Alwyn*
Maurice Amado Foundation
Anonymous
Roger & Kathleen Arno*
John & Eryl Aynsley
Anatolie Babaeff
Babb Family
Ginnie & Jeff Backes
Janet Bailey
Bob Baker
Julia Wilson Ball
James Bangsund
David & Arlene Barraza
Andrew Bates
Dale Bates*
Marcy Bates
Walter Beam & Carolyn Barber
Thomas Becker
Victor Beckman
Deborah Cuddy
Kama & Mark Belloni*
Iris Berke
Christine Bernardini
Christina S Bertani*
Lauren Bevilacqua*
Mark Beyer*
Richard Blish & Marian Devine
Heinz Bodeker
Laura Bold
Christina Bolognini
Richard Bothman
Sandra Bouja
Doug Brees*
Randi Brenowitz
Barbara Brothers
Voula & Martin Brown
Rebecca Brownson*
Beverley Bryant
Zhanna Buell
Marianne Bullen
Patricia Burke
Peter Buzanski
Gary Campanella
Ann & Jim Carberry
Anita Carey*
Laura Carlsen*
Rod & Colleen Carlson
Maryann Carnevale
Anne Carpinetti
Dallas Carter*
Terri & Jim Casey
Shane Caya
Tiffany Cesarin
Elizabeth Chandler
Corey Chapman
Jill Cameron
Doy Charnsupharindr
Wendy Chen-Shen*
Andrew Class
Kathryn Class
Matthew Class
Marilyn Clawson
Gerald Clodius
Joseph Cloward
Walt Cole
Joe Colletti
Grace E. Colon
Elyse Cook*
Elizabeth Cooper
Andrew Cope*
Bob & Sue Copeland
Stephen P. Cramer
James Creer
E Cunningham
Ray & Donna D'Ambrosio
Jean & Phil Darnall
Glenn & Pat Darragh
Misty Davies
David Davison
Gregory Dawson
Sara & Phil Dean
Karen DeHart
Maureen Del Monte
Jim DeLoach
Derek DeMarco
Janet Quinn Dennis
Jerome DeRuntz
Bernard Director
Jodi Disario
Clara Dominguez
Lauren Doyle
Barbara Dyer
Nique Eagen
Mary Egan
David Eisbach
Elaine Elkin
Jerry & Jackie Engbretson
Dick Enos
Andrew Faber
Barbara Fairlie
Bruce & Catherine Farly*
Karen Fear
Valerie Fenwick
Chris Fernandez
Pat Flowers
Gladys Fong
Shirley Foreman
Cathren Foscato*
Ed Fox
Joan Fox
Stephen & Lynda Fox
Janice Frazier
Angie Fredrick
Deborah & Douglas Freeman
Joseph and Maria Gallo*
Shirley Gano
Christine Gardner
Connie & Frank Geraci
Sarah Goer
Barbara Goetz
Greg Goodhue
Glenn Gordon & Eddie Martinez
William Gott
Karen Graul & Stephen Smith
Catherine Grellet
Susan Grimes
Michael S. Grosse & Susan J. Devenport, Grosse-Davenport Trust
Ruth Ann Groves
Bernard Gutnick
Bernard & Carol Gutow
Joan Hahn
Rosalie Hallinan
Beverly Hansberry
Marcia Harris
Benjamin & Brittany Hatch*
Cheryl Haylock
John Heather
Shelley S. Hebert
Anastasia Helfinstein
Ben Hemmen
Daniel & Wendy Hendry
Donna Hendryx
Barbara & Andy Heninger
Patti Henry
Marie Hirsch*
The Hirsch Family*
Robin Holbrook*
Jesslyn & Christian Holombo
Diane & Doug Hughes
Jackie Hughes
Tami Imal
Renee Jacobs
Dina Jacobson*
Maria B Jacobson
Ray James
Irene & Don Jenkins
Michael Johnson
Darrell Jones
Gayle Joslin
Wilkes Joy
Carl Jukkola & Desmond Lee
Cathleen Kalcic
Margaret Kannenberg*
Stan Karp & Cathy Baird Fund
Kimberly Kay*
Steven and Carol Kay
Anne & Brian Kearney
Joseph Kelly*
Robert & Mary Kelly
Sita Kern
Edie & Doug Kerr*
Richard Kerris
Katie Khera*
Hans Kiel
Darrell Kinder
Ed & Ellie Kiss
Scott Knaster
Deanna Knickerbocker
Steven Knight
Jen Kohler
Marvin Kohn
Dana Kolb
Kayvon-Kendra Kordestani
Kathy Kriese & Tad Hogg
Michael Kurty
Mary K Kyles
Tom & Teddy Lancaster
Robert & Clare Landry
Karen Law
Elizabeth Lawrence
Hank & Marcia Lawson
Kurt & Laura Leafstrand*
Wendy Ledamun & Richard Bainbridge
Janice LeFevre
John & Mary Lemons
Bev & Phil Lenihan*
Dave Leon*
Andy Switky
Lisa & Jim Litchfield
Doris Livezey
Roger & Marge Lobbes
Neal & Sonja Locke
Jennifer Loftus
Helen Lott
Charles Louis III
Allan Low
Audry Lynch
Sarah Macaluso
Charlotte Mackay
Russell Mangan*
Jeff & Tracy Marr
Sharon Martin
Andra Marynowski
Mark Mason
Mae Heagerty-Matos*
Wendy Max
Walter M. Mayes*
Pat Potter McAndrews
Terrence McCambridge
Elizabeth McClelland*
Angela McConnell
Carla McCreight*
James McGrath
Ellen McKee
Heidi McLean
Antoinette Mcmillin
Carol & Mike Megas
Mary & Robin Melnick*
Joan Meyer
Deborah Miller
Joan Miller
Joyce L Miller
Diane Milo*
Greg Mischou
Tanya Misfeldt
Jason Molenda
Melissa & Rick Momboisse*
Dana Moran
Sasha Motalygo
Robin Mulgannon
Lee & Rose Myers
Pat Nakashima & Ken Yamamoto*
Karen Nelson
Vinh G. Nguyen
Dick Niblock, Niblock Charitable Trust
Mary Old
James Olivas
Molly Olivas
Lisa Olsen
Eyal Oren (Elizabeth Geurts)
Kenneth J Oshan
Glenn & Elizabeth Overstreet
Ron Packard
Valerie Pagendarm
Peggy Panighetti
Gwyneth Price Panos
Sally Paolini
Amy Papazian
Marge Papp
Roxanne & Rich Parker
Ralph Parkman
Mary Ann Parks
Lee Ann Payne
James Pearson
Robert & Sandy Peeks
Jennifer Petersen
Robert and Bonnie Peterson
Robert & Bonnie Peterson
Donna Pio
Donald & Flavia Polensky*
Lydia Polidi
Stu Pollack
Linda Poncetta
John & Rosalie Price
Nina Price
Richard & Dianne Priest
Dibyaduti Purkayastha*
Tipu Purkayastha*
Owen & Vickie Purser
Anastasiya Rakova
David & Alice Ray
Roberta & John Ray
Sandra Ray
Raegena Brunker
Chris Reber
Esther & Joseph Rechenmacher
Patti & Michael Reed
Liberte Reilly
Erin Reis
Robert M. Renfer
Barbara Reynolds*
Regina Reynolds
Bob & Joyce Rhodes
Michael Rhone
John Ribble
Cathy Rode
Betty Jean Rogers
Sarah Rosenberg
Vicki & Bruce Rosenthal
Cary Ann Rosko
Joan Rubin
Michael Saenz*
Randy Sahae
Dianne Saichek
Stephen & Teresa Sammonds*
Karen Sanguinetti
Rachel Santos
Janet Sauer
Jason Sayler
Helen Scheel
Deanna Scheler
Margaret & Kenneth Schieck
David Mister
Don & Virginia Schmidek
Lea & Karl Schweitzer*
Lorraine Scott
Esther Selk & Andrew Conroy
Christine Shackel
Lois Sharp*
Maiko Shaw
Dori Shimer*
Ronald Shipper
Luda Shuster
David E. Simon and Lynn Gordon
Gary & Judy Simon
Dan Singletary*
Nancy Siverson
Angelina Sklyar
Michael Stahl
Dorothy V. Smith
Kathy Smith
Robert and Nancy Smith
Roger & Janet Smith
Bernice Smoll
Mara Beckerman
David & Rosemary Snow
Annette Snyder
Ann Spalding
Jack & Sally Stallard
Mary Stamps
Carole Stanfield
Chuck Steele
The Jay Steele Fan Club
In memory of Edith Steele*
Edye and Larry Stein
Marcia & Jay Sternin
Al Stewart
Mike and Lucille Story
Steve Stubbs
Brianna Stutzman
Bob Sunshine
Joan Suzio
Thomas Swidler
Julie and Dan Switky
Kathy & Andy Switky*
Mark & Lynette Tannen
Braden Taylor
Linda Taylor
Jim Tellefson
Jeff and Cathie Thermond
Larry & Kathy Tom
Alessandro Toso
Janet Truman
John H. Turner
Carol Van Wyk
Jan Verhage
Donald Village
Kent Vincent
Christine Wait
Laurie Waldman
Rich Walker
Richard Wang
H Waterfield
Sue Weber
Susan Weiner
Aaron Weisberg
Barbara Weissman*
Terri L Weitze*
Anne Welker
Richard & Carol Wells
Brad & Debbie Wetmore
Carolyn D. Whipple
Benton & Mary Lou White
Geri Wilk
Scott Winters
Michael B Wisper*
Karen Woolard
Aimee & James Wu
Kenneth Yamamoto
Sharon Yee
George Yefchak
Angela Yeung
Carol Yiu
Robert L. Zeiher
Raelene Zenti
Marie Zigon
Rae Edwards & Carl Zon