"What Would We Do Without You?"
A heartfelt toast and everlasting thanks to our many generous donors, especially our Monthly Sustaining Members. You are a vital part of our "Company," and we truly appreciate you for believing in the importance of live theatre in our community.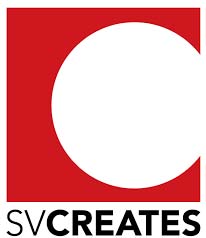 South Bay Musical Theatre is honored to be a recipient of Arts Grants from SVCreates and The California Arts Council. Grants such as these allow SBMT to continue providing the best in theatre to the South Bay.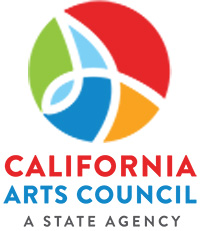 Over 60 individuals (*indicated with an asterisk) contribute monthly to SBMT to ensure the longevity of the arts in Saratoga. (List is effective as of Feb. 17, 2023.) Others acknowledged in the tables below  donated between January, 2022 and February, 2023.  Thanks to everyone! Please consider joining the donor family by making a monthly contribution.
.
Donors (listed alphabetically)
Leandro Abadia
Monica Aceituno-Wercinski
Stephen Adkins
Steve Allhoff
Stephane Alwyn*
Maurice Amado Foundation
Anonymous*
Anonymous
Roger & Kathleen Arno*
Kyle Arrouzet
John & Eryl Aynsley
Janet Bailey
David & Arlene Barraza
Andrew & Marcy Bates
Dale Bates*
Thomas Becker
Victor Beckman
Kama & Mark Belloni*
Iris Berke
Christina S. Bertani*
Lauren Bevilacqua*
Mark Beyer*
Toni Blackstock
Richard Blish & Marian Devine
Christina Bolognini
Sandra Bouja
Doug Brees*
Yvonne Brill
Barbara Brothers
Martin & Voula Brown
Becky & Don Brownson
Marianne Bullen
Patricia Burke
Noel & William Butler
Peter Buzanski
In memory of Christie H. Buzanski
Anita Carey*
Laura Carlsen*
Rod & Colleen Carlson
Maryann Carnevale
Dallas Carter*
Elizabeth Chandler
Shirley Chappell
Doy Charnsupharindr
Wendy Chen-Shen*
Kathryn Class
Matthew Class
Gerald Clodius
Walt Cole
Grace E. Colon
Elyse Cook*
Andrew Cope
Bob & Sue Copeland
In memory of Deborah Cuddy
Ray & Donna D'Ambrosio
Gerri & Arthur Dandurand
Jean & Phil Darnall
Misty Davies
In honor of Sara Dean
In honor of Sara Dean
Sara & Phil Dean
Jim DeLoach
Lauren Doyle
Barbara Dyer
David Eisbach
Howard Elz
Jerry & Jackie Engbretson
Dick Enos
Barbara Fairlie
Bruce & Catherine Farly*
Mary Feldman
Valerie Fenwick
Karen Fihn
Diane Fontaine
Shirley Foreman
Cathren Foscato*
Joan Fox
Stephen & Lynda Fox
Margaret Franklin
Janice Frazier & Dan Dawson
Angie Fredrick
Joseph & Maria Gallo*
Connie & Frank Geraci
Greg Goodhue
William Gott
Bambi Green
Catherine Grellet
Ruth Ann Groves
Jesus Gutierrez Gomez
Bernard Gutnick
Bernard & Carol Gutow
Joan Hahn
Daniel & Wendy Hendry
Beverly Hansberry
Benjamin & Brittany Hatch*
Susan Hayward
Mae Heagerty-Matos
Ben Hemmen
Dan & Ruth Heinrich
in honor of Barbara Heninger
Barbara Heninger*
Barbara & Andy Heninger
Patti Henry
Alan Herrmann
Mel & Jody Heyman
Marie Hirsch*
The Hirsch Family*
Phyllis Hiura
Dr. Tad Hogg
Robin Holbrook*
Jesslyn & Christian Holombo
Diane & Doug Hughes
Roger & Lorene Hughes
Edward Hunter
Mrs. Michael Hurley
Steve & Virginia Ichishta*
Renee Jacobs
Dina Jacobson*
Maria B. Jacobson
Irene & Don Jenkins
Michael Johnson
Darrell Jones
Gayle Joslin
Carl Jukkola & Desmond Lee
Cathleen Kalcic
Margaret Kannenberg*
Soni Kapoor*
Stan Karp & Cathy Baird Fund
Kimberly Kay*
Steven & Carol Kay
Joseph Kelly*
Robert & Mary Kelly
Karen Kendall
Sita Kern
Edie & Doug Kerr*
Katie Khera*
Darrell Kinder
Marvin Kohn
Suanne Kreusch
Philip Kurjan & Noel E. Butler
Michael Kurty
Mary Kyles
in honor of Clare & Robert Landry
The Law-Sun Community Fund
Kurt & Laura Leafstrand*
Janice LeFevre
Bev & Phil Lenihan*
Dave Leon*
Lisa & Jim Litchfield
Roger & Marge Lobbes
Neal & Sonja Locke
Jennifer & Joshua Loftus
Helen Lott
Charlotte Mackay
Russell Mangan*
Jeff & Tracy Marr
James Marshall
James & Norma Marshall
Andra Marynowski
Elizabeth Erin Matthews*
Walter M. Mayes*
Rebecca McCartney
Elizabeth McClelland*
Carla McCreight*
Terri McDowell
James McGrath
Ellen McKee
Antoinette McMillin
Carol & Mike Megas
Mary & Robin Melnick*
Joan Meyer
Karin Meyer
in memory of Howard Miller
Diane Mills
Diane Milo*
Jason Molenda*
Melissa & Rick Momboisse*
Carol Doup Muller
Rose Myers
Pat Nakashima & Ken Yamamoto*
Valerie Neargarder
Karen Nelson
Niblock Charitable Trust
Mary Old
James Olivas
Shirley Olszewski
Glenn & Elizabeth Overstreet
Jackson Paddock
Valerie Pagendarm
Peggy Panighetti
In memory of John Papp
Roxanne & Rich Parker
Ralph Parkman
Mary Ann Parks
Lee Ann Payne
John Patton
Robert & Sandy Peeks
Catherine Petak
Robert W. Peterson
Russ & Carol Philpott
Donna Pio
Donald & Flavia Polensky*
The Poncetta Charitable Fund
John & Rosalie Price
Tipu Purkayastha & Poorva Malhotra
David & Alice Ray
Roberta & John Ray
Sandra Ray
Rita Redfern
Barbara Reynolds*
Bob & Joyce Rhodes
Michael Rhone*
John Ribble
Mary Rodarte
Cathy Rode
Betty Jean Rogers
Vicki & Bruce Rosenthal
Michael Saenz*
Stephen & Teresa Sammonds*
John Sanford
Saratoga High School
Jason & Nicole Sarich*
Janet Sauer
Helen Scheel
Margaret & Kenneth Schieck
Lea & Karl Schweitzer*
Steve Sclavos
Lorraine Scott
Esther Selk & Andrew Conroy
Christine Shackel
Lois Sharp*
Maiko Shaw
Pamela Sheridan
Dori Shimer*
David E. Simon and Lynn Gordon
Dan Singletary*
In memory of Brian L. Smith
Kathy Smith
David Snow & Rosemary Elliott-Snow
Ann Spalding
Daniel Spelce
in honor of Michael Stahl
in memory of Edith Steele*
The Jay Steele Fan Club
In memory of Marcia Sternin
William Strauss
Bob Sunshine
Thomas Swidler
Kathy & Andy Switky*
Braden Taylor*
Linda Taylor
Jeff & Cathie Thermond
in memory of Julia Thomas
Garry Thomas
Kyrie Timbrook*
John Turner
Carol Van Wyk
Jan Verhage
Betty Verhoeven
Eileen Vesely
Clare Vickers
Donald Village
In memory of Joan Village
Kent & Nancy Vincent
Maxine F. Voight
Christine Wait
Richard Walker
Richard Wang
Laurie Waldman
Susan Weiner
Barbara & Terry Weissman*
Terri L. Weitze
Richard Wells
Brad & Debbie Wetmore
Robert Whelton
Kathryn Wiese
Geri Wilk
Michael B. Wisper
Jane Woodbeck
Karen Woodbeck
Karen Woolard
Aimee & James Wu
Kenneth Yamamoto
Simone Yecny
Carol Yiu
Jennifer Yuan
Robert L. Zeiher
Rae Edwards & Carl Zon