"Let Us Entertain You!"
Ready to smile and have "a real good time?" Great! We're here to serve you. If you have trouble using our online ticketing vendor, OvationTix, you can call us at 408-266-4734, ext. 707 and we will gladly assist you by phone. We answer the phone seven days a week from 9 a.m. to 9 p.m. Voicemail is available 24 hours a day; if we miss you, just leave a message and we'll get back to you within a day.
Our 60th anniversary 2022-2023 season was announced at our annual member's meeting in May 2022.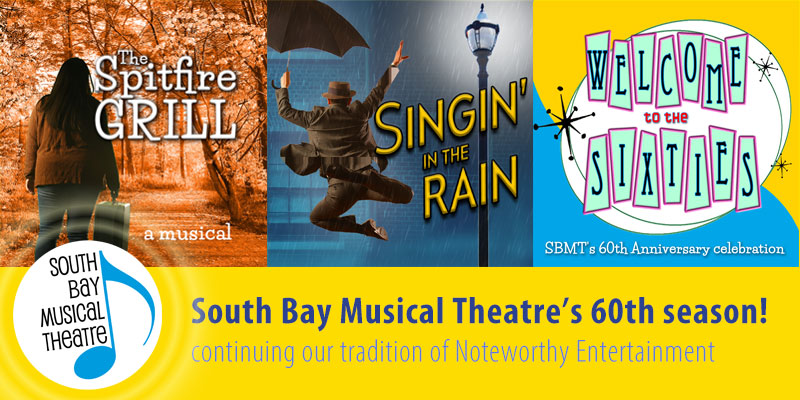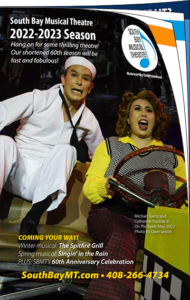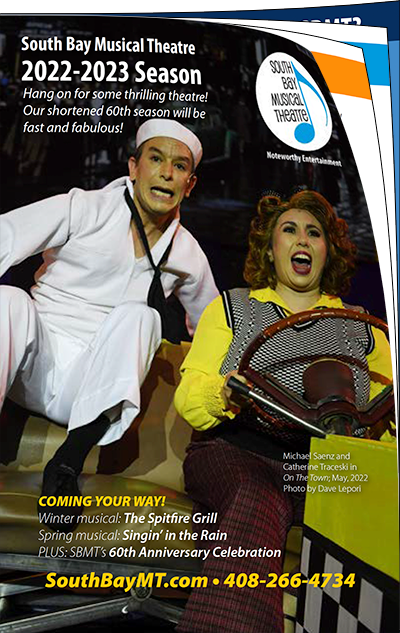 Our shows will include The Spitfire Grill, Singin' In The Rain, and Welcome To The Sixties. Subscription renewal packages will be mailed out in July/August 2022. Single ticket sales will be released in November, 2022. Audition notices will be posted to our AUDITION page.
Season packages for our 60th season are now on sale. Renewal packages to current subscribers will go out by early August 2022, and single tickets will go on sale starting November 14, 2022. Existing and new subscribers: please get your season packages sent in by August 31 so that we can save you the best choice of seats.
2022-2023 Season 60 subscription quick links: