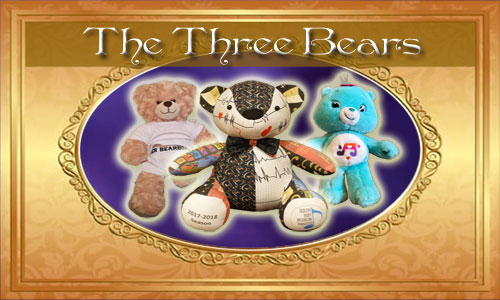 Once upon a time, in the sleepy town of Saratoga, a throng of thespians in the Saratoga Drama Group made merry by mounting a multitude of magnificent musicals to excite, enrich, entertain, and enlighten South Bay citizens. As the seeds of Silicon Valley were sown, and the theatre's success story spread, a talented team tackled the task of continuing the town's tradition.
There were many, many volunteers who made the magic happen on the South Bay stage. One of them was named Carol Srigley. Carol was a dancer—with the biggest smile you've ever seen. She loved performing, and it showed. She was considered the "heartbeat" of every show she was involved with and was always positive and eager to help. To honor her, South Bay Musical Theatre established the Carole Srigley "Heartbeat" award in 1993, and it has been given annually to the company member who reflects the same friendly and helpful values that Carol did.
For the past quarter century, 25 "Heartbeat" winners have each received a favorite stuffed teddy bear from Carol's extensive personal collection. Because the teddy finally wore out, last year's winner, Diane Hughes, was presented with a newly purchased stuffed Care Bear called "Heartstrong Bear."
SBMT's Board of Directors met recently to select award winners for the 2017-2018 season, and voted to give the final Carol Srigley Heartbeat Award to Howard L. Miller, a longtime contributor to the group beloved by all who know him. Over the past 20 years, Howie has been a board member off and on, serving as Treasurer for eight years and more recently our Recording Secretary.  During his time at SBMT, Howard has also been a performer, director, set builder, crew member, spot operator, and producer for a variety of shows. Sadly, he is now in hospice, and we send our love and best wishes to him and his family.
To memorialize Howard and his big-hearted, larger-than-life personality, the Board has retired the Carol Srigley Heartbeat Award and renamed it in his honor. On January 28, we will present the first Howard Miller "Bless Your Heart" Award, which will include both a traveling teddy (called "Howie Bear") donated by Howard himself, and a custom-made keepsake created by Elyse Cook of Cook's Curious Crafts. In this way, future honorees will get a permanent keepsake to commemorate their award, in addition to the ceremonial Howie Bear they keep for the year and then pass on to the next winner.
Thus, we conclude this tale of "The Three Bears"—and the wonderful people who embody the joyous generosity represented by this trio of teddies. May their love live on to inspire future generations.