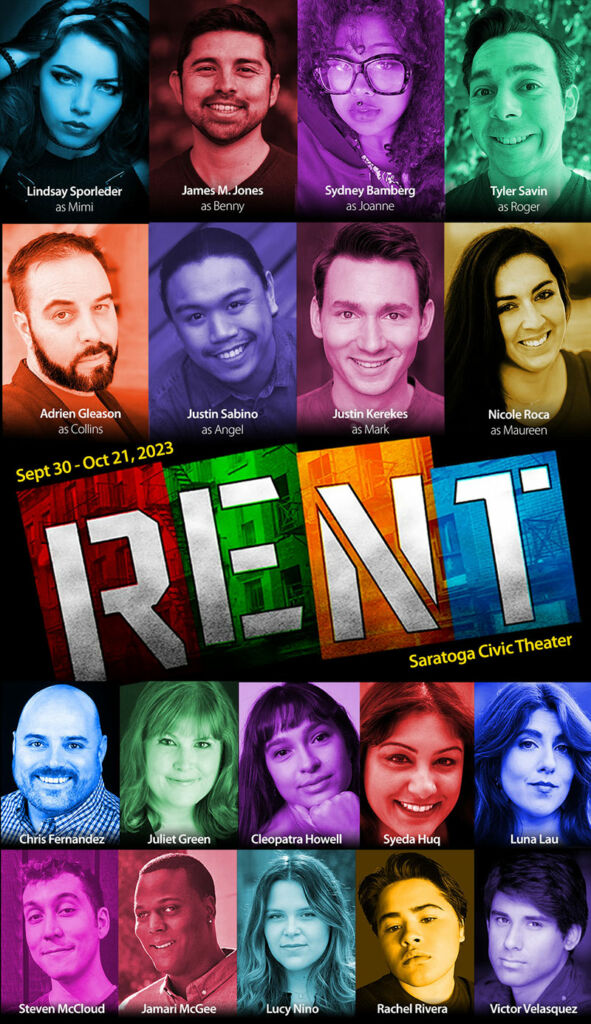 27 years after its Broadway run, Rent remains relevant
More than a quarter century since its Broadway debut, the Pulitzer Prize winning musical Rent by Jonathan Larson has retained its significance while recently regaining its relevance. Here in the Bay Area, homelessness and access to affordable housing have only grown worse in the past few decades, and a newly ignited culture war on LGBTQ+ individuals threatens hard-earned progress made toward acceptance and inclusion. Here are a few of the ways that the show's message remains as important today as it was in 1996.
Countering the backlash against diversity
Rent shines its spotlight on the struggles and triumphs of a marginalized community of young people in New York's Lower East Side, amplifying the ongoing fight for acceptance and equality.
Calling out the homelessness crisis
The Bay Area, like many parts of California, faces an acute crisis in affordable housing, and the issue of homelessness took center stage as a key issue in San Jose's most recent mayoral election. The characters in Rent face the constant threat of eviction due to their inability to afford housing. The musical highlights the struggles of individuals living in poverty and the precariousness of their living situations. This portrayal sheds light on the broader issue of housing insecurity and the challenges faced by those at risk of homelessness, dramatizing the urgency of addressing this issue and the need for sustainable solutions.
Inspiring activism and change
Rent champions activism, unity, and collective action in the face of adversity. It encourages individuals to become agents of change, advocating for social justice, equal rights, and fair housing. The production serves as a call to action, inspiring engagement in grassroots movements and supporting local initiatives for a more inclusive and equitable society.
SBMT's production of Rent will be co-directed by Jennifer Cuevas and Nicole Tung. It opens September 30 and runs through October 21 at the Saratoga Civic Theater, 13777 Fruitvale Ave., Saratoga, CA. Tickets are available on SBMT's website or by calling 408-266-4734. Special group rates are available for schools who want to bring their students.