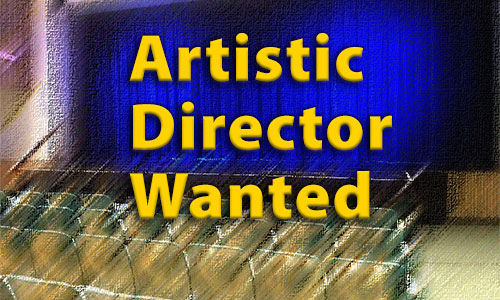 South Bay Musical Theatre (SBMT) is a non-profit theatre that has been serving the Bay Area community for over 60 years. We produce high-quality entertainment that brings together a diverse group of participants in an inclusive, collaborative, and nurturing environment. 
The Artistic Director (AD) reports to the Board of Directors and is responsible for conceiving, developing, and implementing the artistic vision and focus of SBMT. The AD ensures the high caliber of SBMT's productions, events and workshops and works in partnership with staff on program development while representing SBMT to the greater community. Historically, SBMT produces three main stage productions with optional concerts/special events every season.
SBMT leases the Saratoga Civic Theater in Saratoga as our 298 seat performance space and leases a scene shop and a rehearsal space in San Jose.
Responsibilities
Artistic Vision
Set artistic goals for the company

Select and plan the season

Select, hire and oversee artistic staff

Establish and maintain artistic standards and quality of productions

Evaluate, develop and implement optional programming, workshops or educational programs

Contribute to strategic planning for the overall organization

Represent SBMT with external organizations as appropriate

Facilitate auditions and provide oversight over the audition and casting process

Procur rights/licenses for season productions
Strategy and Assessment
Epitomize SBMT's mission and core values of Heart, Community, Quality and Growth

Identify opportunities to advance the theater's strategic goals

Facilitate annual strategic planning with the Board and staff

Create equitable, diverse and inclusive opportunities for our community
Operations and Oversight
Maintain internal communications between staff, artists, volunteers and contractors

Work with staff and artists to meet budget goals

Approves communications about and for the theatre
Communications/Outreach
Spokesperson for staff and volunteers

Represent the theater to the public, benefactors and media

Participate in fundraiser events and communicate the theater's vision to funders

Engage with the SBMT theatre community, local organizations and educational institutions to establish relationships and opportunities for growth and outreach
Board of Directors Development and Support
Report to the Board of Directors

Attend Board meetings and prepare/present Board-requested information

Attend committee meetings as needed and/or requested by the Board

Support strategic planning at the Board level

Contribute to the development of the annual budget

Coordinate scheduling and use of theater facility with Production Manager

Actively involved with fund development activities as directed by the Board. May include, but is not limited to, coordinating showcase or fund-raising events
Required
Experience in theatre production and directing theatrical performances

Experience supervising professional staff and volunteers

Working knowledge of technical theater, including sound, lights, and set construction, as well as other production areas such as costumes, props, stage makeup, and basic stage management

Motivated self-starter; organized and creative; able to work under deadlines and on a limited budget

Oral and written communication skills to effectively present information to patrons, public groups, and the Board of Directors

Awareness and commitment to practices that expand diversity, equity and inclusion
Preferred
Non-profit, community, regional or professional theater experience

Experience creating a theatrical season

Experience performing/teaching for the stage or other aspects of theater arts

Experience in project or event management

Bachelor's degree in theatre, education or related field
Position Details
Job hours: 20 hours/week

Pay: $25/hour

Reports to: Board of Directors
Application Details
To apply, send an email to hiring@southbaymt.com and include a cover letter, resume and up to three professional references.
South Bay Musical Theatre is an equal opportunity/affirmative action employer with a strong commitment to diversity and inclusion. We prohibit discrimination on the basis of race, color, religion, sex, age, national origin, sexual orientation, gender identity or expression, disability, veteran status, marital status, or any other legally protected status. Applications by members of all underrepresented groups are encouraged.